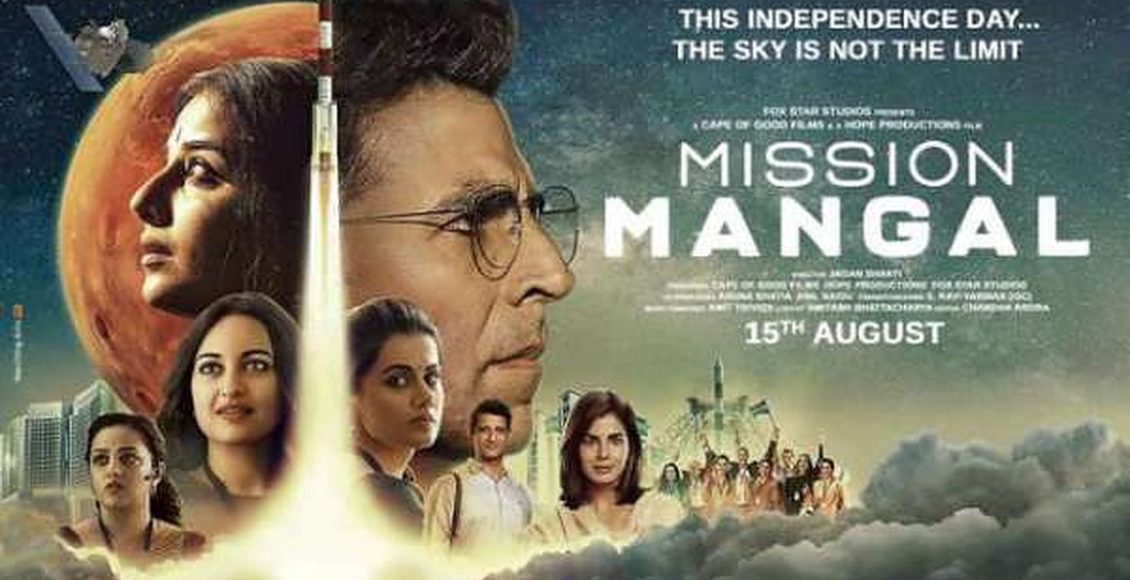 Mission Mangal Rating 4/5
We all are already in the celebration mode of Independence Day and here is a movie of a mission which added another feather in our country's hat.
A mission of which every Indian is Proud of.
A movie with a strong message that "Nothing is Impossible".
Story of a woman, who thought out of the box, applied the theory of home science to make Impossible Possible.
The story is well presented with a glint of humor despite the fact the storyline was purely technical.



The story build-up portraying the personal lives of Tara (vidya Balan) & her team conveys a social message that no matter how qualified or successful a woman is she is expected to take care of the family as a priority and all other things come second.
Women are blamed for all the things going wrong in the family.
Despite all this, cheers to our women, who manage all fronts efficiently and make the Nation proud.
The story gives an insight into the overwhelming achievement of the Mars Orbiter Mission which was accomplished by ISRO scientists through their sheer dedication in record time with minimal funds and no proper infrastructure to support.
The Strong star cast of Akshay Kumar, Vidya Balan, Tapsee Pannu, Sonakshi Sinha, Sharman Joshi, and others have truly justified their characters.
A movie which is a Must Watch
So Hurry Up, Book your tickets and enjoy your weekend.
Do Share your movie review in the comments section below.



Stay tuned & Keep brewing!!!