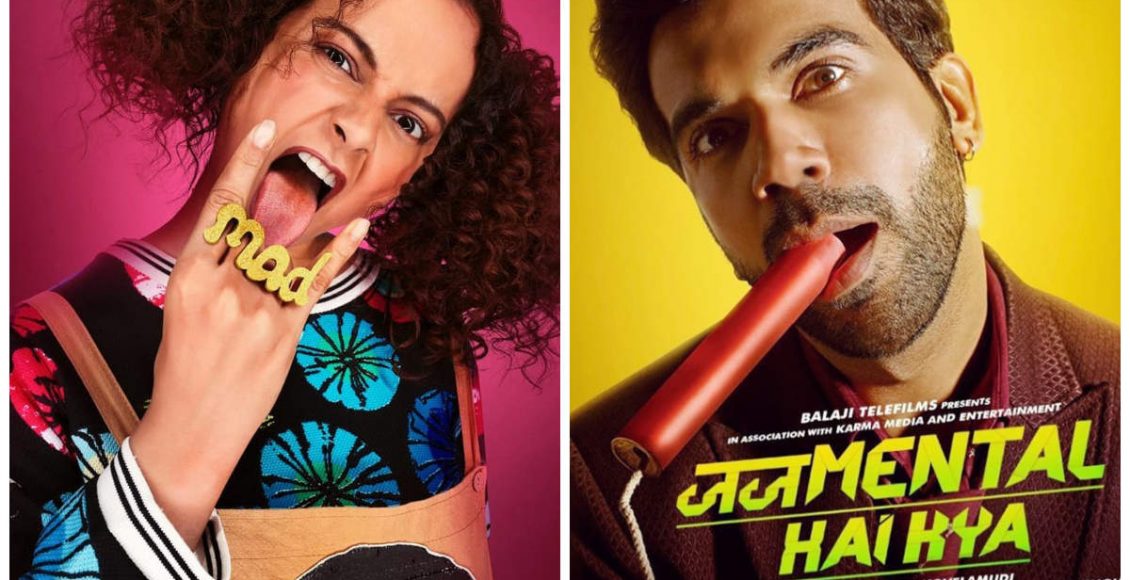 Judgemental Hai Kya Rating 4/5
Kangana Ranaut and Rajkumar Rao starrer movie Judgemental hai kya have hit the screens today.
Kangana is essaying the character of Bobby who is suffering from acute Psychosis because of her troubled childhood.
Rajkumar Rao is playing the character of Keshav in the movie.
How Bobby's life changed after meeting her new tenants (Keshav & Rima)?
The movie is a thriller black comedy

.

The first half of the movie will leave you confused between what is an illusion and what is a reality.

The Second half is full-on engaging and entertaining and will constantly play with your mind trying to guess the climax.

But the best part is at no point the story becomes predictable.

All the actors have truly done justice to their roles and Kangana has proved again why she's the Queen of Bollywood.

Rajkumar Rao has also proved his mettle again and justified why he is ranked as one of the finest actors in the industry today

The team of Kangana and Rajkumar Rao has delivered yet another blockbuster movie.

So Guys, Don't wait, Just book your tickets and watch this movie.

Share your reviews in the comments section below.